The degradation of the earth's land surfaces, both above and below ground, is referred to as "land pollution." Groundwater and soil are contaminated as a result of waste buildup, which includes both solid and liquid waste. MSW is a term used to describe this waste, which comprises both hazardous & non-hazardous garbage.
Land Pollution's Primary Causes
Land pollution is caused by a wide range of factors, so here are several of the most common culprits:
Litter
It is sad that littering, or the incorrect disposal of waste goods, is so widespread. In the grand scheme of things, cigarette butts littering the ground and food wrappers being hurled out of automobile windows are inconsequential. Most of the litter seen on roads comes from people walking and driving, as according Keep America Beautiful. However, not all litter is deliberate. Litter can also be generated by unsecured things that fall from vehicles or trash cans.
Litter, whether deliberate or not, releases chemicals & microparticles as it degrades, causing pollution. To understand more about the consequences of littering and what you can do to decrease it in your neighbourhood, see our littering blog post.
Construction And Urbanization
People living in densely populated areas produce a lot of rubbish and litter, and this pollution is inevitable because of the enormous numbers of people. Constructive activities, such as building new homes and expanding existing ones, are necessary to keep up with the burgeoning population. A polluted environment is created when these items are not disposed of appropriately.
It is crucial to collaborate with partner that offer full builder solutions to assist decrease the environment impact of the construction sites and achieve cost-effective building recycling and trash disposal strategies.
Mining
To mine is to take rocks and minerals from the ground and use them for a variety of reasons, including as making gasoline for cars, creating energy, and even selling precious metals like silver and gold. To make matters worse, these activities deplete Earth's natural resources and wreak havoc on the planet's ecosystems as a whole. So finding alternatives for energy that are not mined from the earth's surface is critical to reducing land pollution in the future..
Agriculture
It's no secret that agriculture is essential for everyone's daily needs and the country's economic health. However, it has the potential to have significant consequences for the planet as a whole. Agricultural pollution happens when pollution that is discharged into the atmosphere as a byproduct of raising animals and cultivating food crops is large.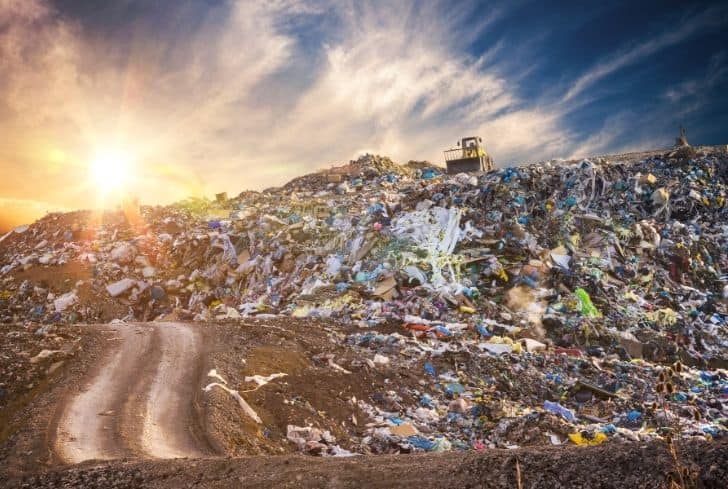 Land Pollution's Repercussions
Every aspect of life on Earth is affected by land degradation, including:

Drinking water that isn't safe

Polluted soil, resulting in a decrease in agricultural land.

Extreme weather events such as flash floods and abnormal rainfalls are a direct result of climate change.

In the case of animals, the threat of extinction

In order to survive, some creatures are forced to relocate from their natural habitats.

Caused by polluted areas becoming extremely dry, wildfires are on the rise.

Burning garbage contributes to an increase in air pollution.

Preventative efforts are essential in light of the devastating impacts of land contamination.
Minimizing Agrochemical Use In Farming
Finding alternatives to pesticides and other chemicals used in farming & agriculture can help lessen the environmental impact. By converting from bio-fertilizers to manure, farmers can reap the benefits of using natural ingredients.
When you shop at your neighbourhood farmer's market or grocery store, you have the opportunity to assist local farmers that employ more environmentally friendly farming methods by purchasing their products. Another alternative is to become involved with an urban gardening in your neighbourhood and donate or volunteer your time.
Reforestation
Reforestation is the process of reforesting an area. For example, in locations where wildfires have occurred or where trees have been cut down and milled, this may be necessary. Soil is bound together during this procedure, reducing the likelihood of erosion and flooding as a result of land contamination.
Reduce, Reuse, And Recycle.
At the individual basis, there are a number of things that we can do to minimise our impact on the environment. Reusing or recycling objects is a simple technique to avoid creating trash from materials or items that still serve a purpose. Recycling is now more accessible than ever before, thanks to increased public education about recyclable materials as well as an increase in recycle containers around the country.
Learn how being an environment steward in your neighbourhood in our blog post if you want to make a difference in your neighbourhood.